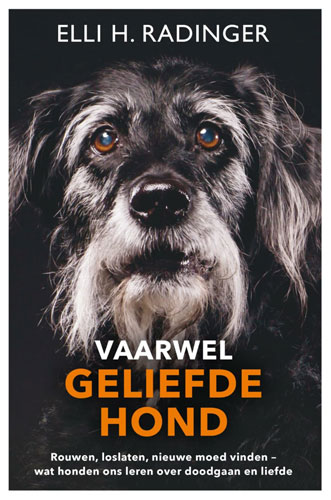 The new book by Elli H. Radinger
Grief, letting go, being brave – what dogs can teach us about death and love
When her Labrador Shira died and Elli Radinger spoke publicly about her grief, thousands got in touch with the well-known wolf and dog expert to tell her about their own old, sick or deceased pets, as well as their deep sadness, desperation, loneliness and helplessness – because those around us often don't understand our pain.
Radinger wants to help those who are affected by this, and give them the strength they need during this difficult time, whether they are caring for a dying dog, or grieving for one that has already passed away.
Saying goodbye to your faithful friend doesn't have to be just the end of something – it can also be a gift, and even bring forth something new.
Radinger shows us how to be strong and confident, as we bravely submit to our beloved dog's farewell gift, and what we can learn from our pet's final moments. A moving book for all those who want to help themselves and their pets to say goodbye, and a heart-warming companion through the grief and pain that follow the death of a pet – a book that will help you face life afterwards with renewed hope and confidence.

Bitte akzeptieren Sie die YouTube-Cookies, um dieses Video abzuspielen. Wenn Sie diese akzeptieren, greifen Sie auf Inhalte von YouTube zu, einem Dienst, der von einem externen Dritten bereitgestellt wird.
Wenn Sie diesen Hinweis akzeptieren, wird Ihre Auswahl gespeichert und die Seite wird aktualisiert.
This book is not yet available in English